Problems with pests in your home on the North Shore?
If you live on the North Shore of Montreal, you may have had pest problems in your home. Pests like mice, rats, ants, spiders and wasps can cause serious damage to your property and to your health and that of your loved ones. This is where a professional exterminator can help. In this article, we will explain all the benefits of working with our team at Rive-Nord Extermination, how we operate and how we can help you prevent and eliminate pests from your home on the North Shore.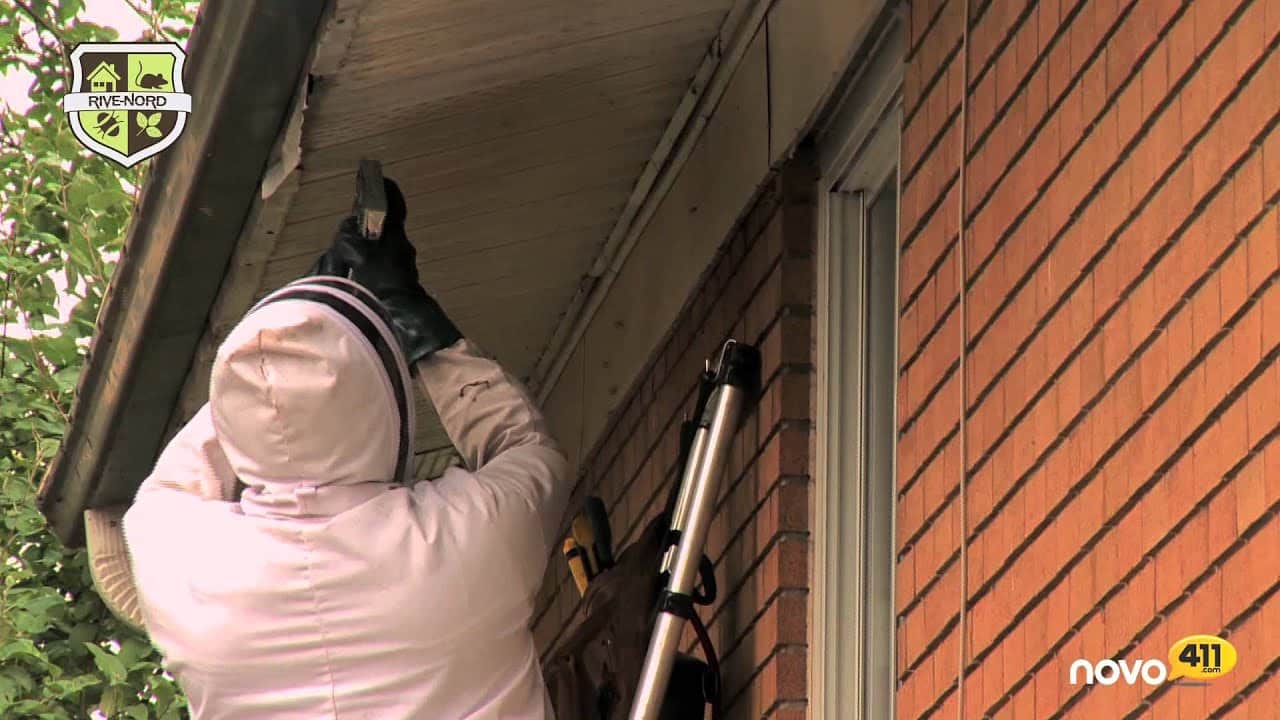 An exterminator is a trained professional to identify, prevent and eliminate pests from your home or business. Exterminators use methods such as using pesticides, traps and baits to eliminate pests. They can also recommend preventative measures to keep the pests from coming back.
Why do you need an exterminator?
If you have pests in your home, it's important to eliminate them as soon as possible. Pests can cause structural damage to your home, spread disease, and cause allergic reactions in susceptible people. Pests reproduce quickly, so it's important to act quickly to prevent an infestation from getting worse.
How to find the best exterminator on the North Shore?
There are a few extermination companies in the greater Montreal area, so choosing the right company to help you can be difficult. Here are some things to consider when looking for an exterminator:
License and insurance
Make sure the extermination company you choose is licensed and insured. This will ensure that you are working with a trained professional who is able to deal with pests safely. In addition, select your exterminator from among the members of the Quebec professional association: Association québécoise de la gestion parasitic (AQGP).
Experience and reputation
Look for extermination companies that have experience dealing with the pests you have in your home. Read reviews online to see what other customers have to say about their experience with the company. At Rive-Nord Extermination we have hundreds of positive reviews!
Techniques and products
Ask about the methods and products the company uses to eliminate pests. Make sure they use safe and effective products to eliminate pests, as is the case with our extermination company.
Best customer service
At Rive-Nord Extermination, we take charge of the file from start to finish. For example, our team makes sure to follow up with you after our visit in order to see with you the result and that your problem is properly resolved.
How much do the pest control services cost on the North Shore?
The cost of pest removal depends on the type of pests you have and the extent of the infestation. Extermination prices may vary, it is therefore important to request a free quote. Keep in mind that the cost of extermination may also depend on the method used to eliminate the pests.
Rive-Nord Extermination, your trusted exterminator
Ultimately, our goal is to provide top quality extermination service to our customers on the North Shore of Montreal. We take pride in our reputation and are confident that you won't find a better extermination company in the area. Contact us today to find out how we can help protect your home from pests.
call our specialists today
Repentigny:
Laval:
Terrebonne:
Laurentides:
Montréal:
South-shore:
St-Eustache:
L'assomption:
Products and Existing Customers ONLY: