Professional exterminator

in St-Jerome
Insects or rodents of all kinds have invaded your home?
Do you live in fear and want to eliminate these little beasts as soon as possible? Worry no more. We are here to help you. Wherever your house is located in St-Jerome, we intervene, a few minutes after your call.
We are open 24 hours a day and are ready to help you at any time. You only have one thing to do: Call our exterminators in St-Jerome!
Pest management specialist since
Call us now
(450) 430-4684
Why should you call us?
There are several reasons why you should turn to our extermination services in St-Jerome. In addition to the fact that we intervene quickly, our team is made up of competent technicians. As a result, all members of our team have been trained and have received the necessary certifications to practice the profession.
We therefore guarantee professional work, worthy of our rank. We don't have ready-made formulas. We come to you to solve the exact problem you have.
Our extermination services
Our services won't cost you an arm and a leg. The extermination professionals sent to you will also decontaminate all surfaces that have been victims of the invasion.
Our St Jerome exterminators offer you a complete treatment that meets your expectations. In addition, we provide you with advice to prevent these little beasts from taking up residence in your home in the future. And that's not all ! Our products are eco-friendly and therefore pose no risk to the environment.
Say goodbye to any ant infestation. mice, bed bugs and any other insects or rodents.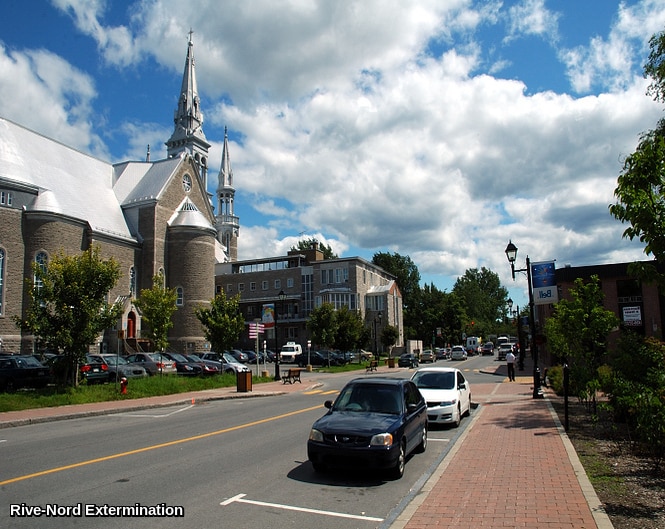 Contact a certified St-Jerome exterminator
Repentigny:
Laval:
Terrebonne:
Laurentides:
Montréal:
South-shore:
St-Eustache:
L'assomption:
Products and Existing Customers ONLY: