Extermination company

in Rosemere
Mice, ants, bedbugs, among others, have besieged your home and you are in the dismay? And you know there is no time to lose as the situation could get worse.
These insects or rodents may be small, but they are pests that can cause huge problems. This is why calling on the best extermination professional in Rosemere is the solution.
Pest management specialist since
Call us now
(450) 661-6568
Reasons to contact our Rosemere exterminators
Faced with such an infestation situation, the best option is to contact a professional Rosemere exterminator.
You are probably wondering why you should call on us and not on others? This is because our extermination company has the experience, qualifications and reputation to take care of your problems.
In addition to this, our technicians are well trained with recognized diplomas. Rive-Nord extermination also has the means, devices and equipment necessary to eradicate all types of pests.
Extermination price defying all competition
In a sector as competitive as extermination, prices can soar very quickly, relegating the quality of work to second place. One of the values of Rive-Nord extermination is to guarantee an optimal quality/price ratio. This is why, whatever the type of service, a competitive price is offered to you, associated with a high level quality of service.
In short, advantageous prices allow you to take advantage of the many extermination services offered in Rosemere.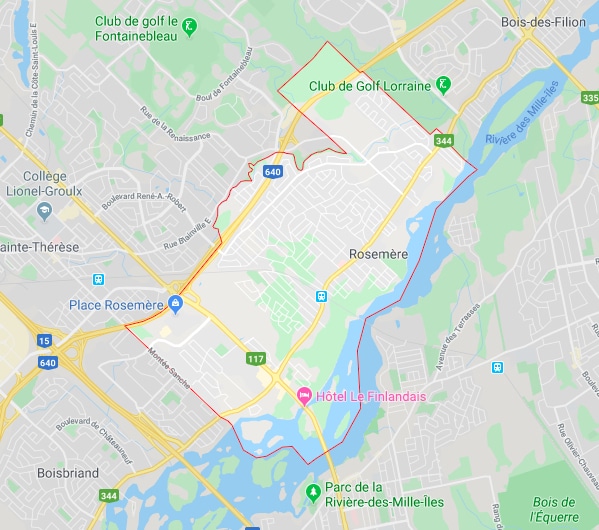 Contact an exterminator in Rosemere or in your area
Repentigny:
Laval:
Terrebonne:
Laurentides:
Montréal:
South-shore:
St-Eustache:
L'assomption:
Products and Existing Customers ONLY: