As low temperatures herald the winter season in Quebec, many animals are preparing to find refuge in your home. It is indeed an invasion of mice that we fear in these hostile times, because they multiply quickly and it is very difficult to get rid of them afterwards.
In this article we explain the behavior of mice in winter, why they enter your home and, above all, how to protect your home from a possible invasion by these rodents.
How does the mouse react in winter?
As you know, mice don't hibernate in the winter. On the other hand, outdoor and unheated places are not comfortable for them; These rodents like warm, dark and calm places to set up their nests and consume the food that would ideally be nearby. Are there corners in your home that meet these criteria? If so, the mice will be your guests if no precautions are taken!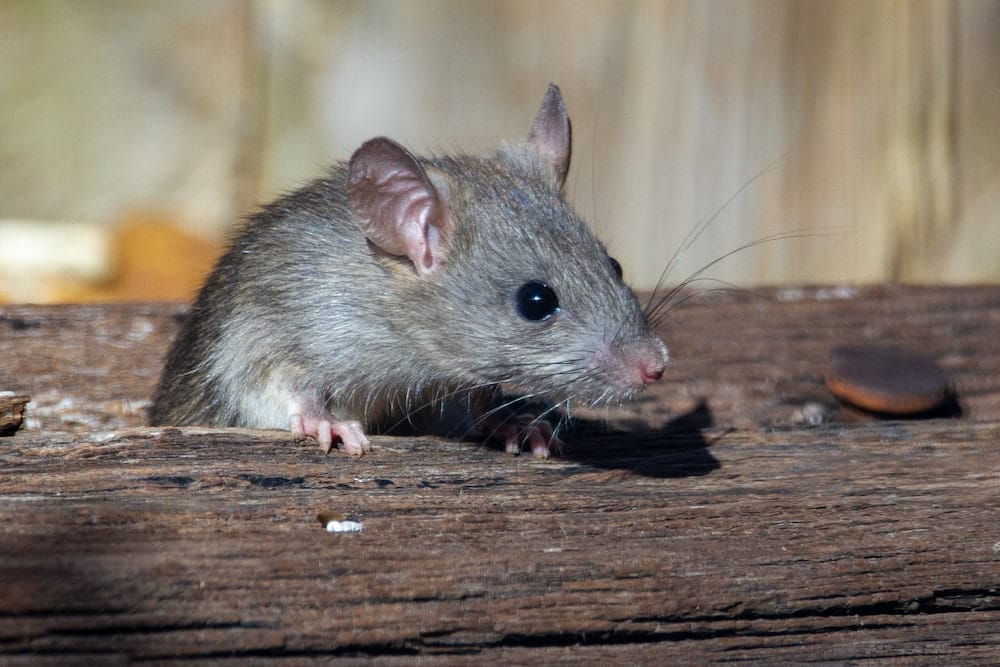 Why do mouse infestations increase in winter?
Mice in winter become more intelligent, because it is a question of survival for them: the freezing climate and the rare food are warning signs for all species. This is why we observe a clear increase in invasions by mice during this difficult season. Thanks to their small size, they will enter your home through holes you don't even notice!
Once installed, there will be signs that will make you understand their presence: tiny noises, a bad smell in the corners, bite marks in your remains or other (because mice are omnivores), and also their droppings.
If you're thinking of keeping mice in your home over the winter because you think they're cute, we strongly advise against it. Indeed, they are reservoirs of germs, they damage your objects, they risk attacking you and they make your house very dirty. So don't let any mice into your home this winter!
Our tips to protect your home from mice this winter:
The first thing to mouse control is simple prevention. It sounds logical (and it is), but it's not always easy! The situation can quickly become unmanageable without effective tips from experts. Here is our selection of essential measures to take to keep mice away in winter:
1. A major cleaning of the interior
It is really this first step that is fundamental to avoid invasion by mice this winter. The idea is to make your home unfriendly to pests whose preferences you now know.
Store your belongings meticulously and get rid of anything that is no longer useful to you. Free up maximum space by removing dusty corners. Don't forget to clean the floor thoroughly to remove food crumbs. You can also wipe your furniture. Emphasize the kitchen, the attic, the cellar and the garage a lot!
2. Home maintenance
Eliminating entrance doors is absolutely imperative because a house that is not comfortable for mice does not prevent them from trying to enter anyway! They must therefore be discouraged by placing obstacles where they enter from.
Caulk the holes in doors and windows which are easy to make and then patch the voids in the structure of your home.
Also think about closing the bottoms of the doors through which a small mouse can enter!
Repair well the contours of your pipes and drains because they form a major entry point for rats coming from the sewers.
Place wire mesh to cover the fan outlets.
By eliminating possible entrance doors, your inaccessible home quickly discourages mice come winter.
3. Take care of the exterior of your home
To protect your house from mice during winter, it is smart to make sure that these pests do not even approach the periphery.
First, you should clean up any standing water near your house. Next, try cutting tree branches that are close to your structure, as mice can use them to get in through the window! Don't forget to remove weeds from your garden, end up clearing the space of everything including pet food.
Daily gestures to keep mice away in winter:
In addition to the measures taken at the beginning of the cold season, it is advisable to always take precautions against mice, here are actions to be repeated daily or almost:
Inspect your home daily
It doesn't take a lot of time, you just have to look carefully at the ground without neglecting the corners. This habit will allow you to perfect your measurements by caulking holes that you have forgotten, and it will also help you to detect early any inopportune entry of mice in winter, and therefore act quickly.
Don't leave food lying around
Obviously, you have to put away your leftovers after each meal, the smell of food attracts mice. it is also optimal to wash the dishes quickly so that the kitchen is intact all the time.
Pay attention to your pets' food
Because even mice love to eat it; your animal must eat food served in a bowl at fixed times, which will be put away immediately afterwards. Feel free to sweep up the space and wipe it down.
Waste
You should put garbage and leftovers in tightly closed plastic bags, which you should take out as soon as possible to dispose of them in trash cans placed away from your house. Don't forget to throw away the bag and cover the trash can. This will help keep mice out of your area this winter.
Doors
Never forget to leave the door to your house open, this is a great opportunity for mice. Also, inspect the floor before opening the door.
Shipping boxes
Since they come from outside, you should always check them before bringing them into your home.
Call a mouse extermination service in winter:
Mice in winter rush into homes, but yours should be an exception because your well-being should not be compromised! We encourage you to hire a mouse exterminator to professionally protect your home in record time.
Repentigny:
Laval:
Terrebonne:
Laurentides:
Montréal:
South-shore:
St-Eustache:
L'assomption:
Products and Existing Customers ONLY: